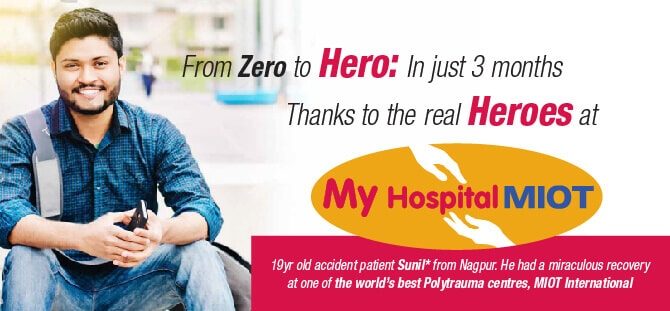 "I still can't get over the miracle – My brother Sunil who was a bag of bones & fighting for life just 12 weeks back is today able to stand and walk by himself", says his older brother Pawan. "When I  saw him in MIOT's Polytrauma ICU the day after his accident- he was completely bandaged and connected to a hundred tubes and machines. I had feared for his life-not his ability to walk."
"It was around 11.30pm when a profusely bleeding, semi- conscious Sunil  was brought into our emergency", says the Director of MIOT Polytrauma Centre, one of the world's leading Category 1 Trauma centres. His fall from the 4th floor (40ft approx) told us that he would have several life-threatening injuries- in fact his lungs were punctured & bleeding. But as always, our priority was to  provide comfort to his damaged vital organs so that his system could first stabilize– in this case with oxygen & body fluids. Once that happened, then we could take control."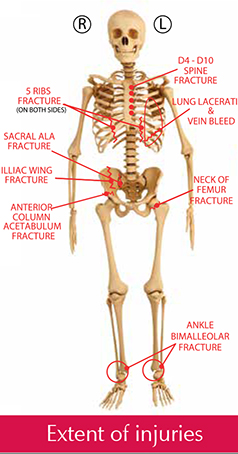 "Sunil could have been taken to any Hospital but he was brought to MIOT International. That was the miracle. The first 48 hours was critical for any further treatment to happen. Even as we  waited his Doctors explained their blue print for Sunil's recovery. As several organ systems had been damaged, different treatments would be required. These would happen in stages, depending on priority & the way he responded.
Lightning speed. Confident. Expert.
I was amazed at the speed with which the MIOT Team had  all the information required on such a complicated case. I also noticed there was complete confidence and agreement among the team of Trauma experts from different Specialities on the Plan for Sunil. I knew then that my brother was in the best possible hands- MIOT had both the facilities & the expertise. All my family had to do was let the doctors do their work, be patient & pray!
Staged Treatments restored Sunil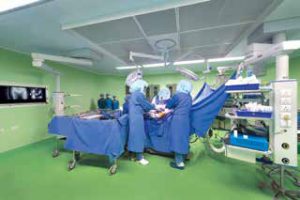 Sunil's treatments started once his body stabilized. He underwent several surgeries and yes, there were setbacks . But his Doctors were always confident that my brother would recover completely & go back to doing everything that he had done before. He would live life to his full potential. There would be no disability from the accident.
Life long relationship
It was the MIOT Team that pulled my family through its greatest shock. They comforted, gave us hope and kept us involved in my brother's treatment all the time. We may have come from another State, speaking a different language but we had found a new family here.
Today as I watch Sunil, I know that coming to MIOT International was what gave him not just his life back but his future too.
Not Trauma- It is MIOT Polytrauma Centre
Complete facilities (life support, imaging & surgical facilities) for all accidents- road, industrial or domestic- involving all organ systems
Separate Centre offering 24 x 7 support by an experienced Trauma team that includes experts from all Specialities
Immediate stabilisation, correct evaluation & staging of treatments returns patients to earlier lives without disability
Leave a reply