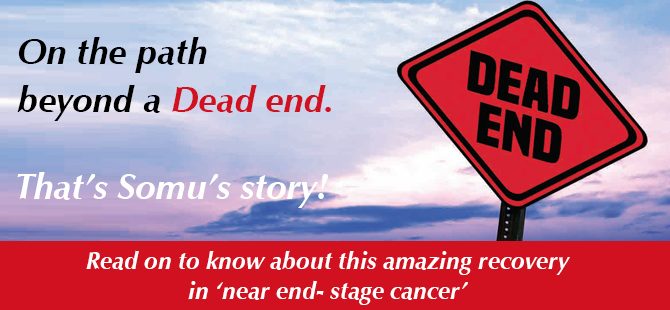 Relentless research, better understanding of the disease and the constant clamour for a 'cure' among ordinary people like somu, from across the world has led to breakthroughs in Oncology or Cancer treatments.
At MIOT International, precious lives have been brought back from the brink in cases which were 'written off' by reputed Medical centers. Somu, the pride of a young family was one of them.
"When 10 year old Somu came to us with his family, what struck me most was the fierce determination on their faces to find a way out, at any cost. They motivated me", recalls the Director for Haemato-oncology & Bone Marrow Transplant, MIOT International.
At a Dead end
Somu had been diagnosed with Acute Myeloid Leukemia, a type of blood cancer characterized by rapid growth of abnormal white blood cells that build up in the bone marrow and interfere with the production of normal blood cells. He had been rejected for a Bone Marrow transplant by two leading Oncology centres in the country as he did not have a 100% matching donor in his family. While his parents did not have the financial resources to source a match from the International registries, (approx 20 lakhs), the wait at the Indian registries would have been a pointless exercise!
Taking up the challenge at MIOT
After several tests we decided to take him up for a Haplo Identical Transplant, where the donor would be a 50% match. (Somu's mother, in this case) While the procedure is more complex, it has the same results as a transplant with a 100% match.
First Somu underwent chemotherapy to destroy his faulty bone marrow. Next the donor stem cells which had been harvested from his mother were transplanted. While the transplant itself went smoothly, ensuring an infection free post transplant recovery for Somu was the challenge. The expertly balanced mix of advanced drugs, the 100% sterile environment in the sophisticated HEPA ward and the dedicated 24 x 7 care at MIOT ensured that there were no further hurdles.
Clear road map for the Future
17 long days later it was clear that the graft was working and Somu was on the way to a complete recovery. He went home in 2 weeks and was back in school within 4 months. That was 5 years ago. Today, while he still visits MIOT for regular reviews, Somu is medication free and matches all growth indicators for his age. He dreams of being a Haemetologist, as he prepares for his Board & NEET exams this year!
All thanks to a family which never stopped exploring their options, finally placing their faith in us and the amazing advances that medical science offers us every day!
Leave a reply